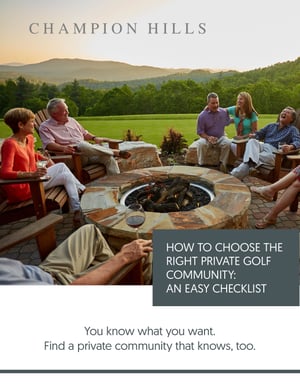 Choosing a place to retire or relocate comes down to a series of questions. Where will you settle down? What is there to do? What living options do they have? Above all, what do you want out of your private golf community?
Use our checklist to prioritize your search (or just to get the wheels spinning). With our easy booklet, you'll find out what's most important to you and questions to ask when researching private communities to settle down in.
Ready to start your next adventure? Schedule a tour today! Email us at membership@championhills.com.
Download the Private Community Checklist today!